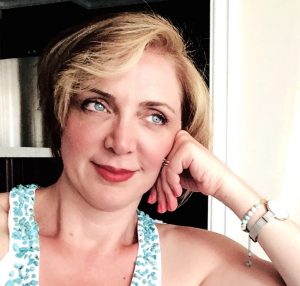 My art work is available on REDBUBBLE incorporated into the design of custom apparel, home decor, wall art, stationary, mobile phone cases and more.  SHOP here.
Knowing oneself is the grandest venture one can take on. Coming across "me" brought on my venture into art. The art from within.
A melody of water, colour, and imagination, all brought out onto a solid one dimensional surface.
I have found poetry and music to be the most fundamental tools in getting in touch with my sense of creativity. That is how I connect to my heart.
Using the wondrous flow and harmony that exists between water and colour I am able to create images that are unique.
I have learned and created my own methods of painting by observing and reflecting on artists' works from all over the world. Van Gogh in the Netherlands, with his amazing passion seen through out the brush strokes in all his paintings; Picasso, in Spain, with his simple but expressive technique, and distorted yet aligned images; Dali with his bold, vibrant and daring surrealism. They have all opened up wondrous doors into my being as an artist. And I know that the sky is the limit when it comes to art, and you're only bounded by your own choices to explore.
Although I do consider my art self-taught I have had inspirational private lessons with wonderful artists from around the world since 2002, one being a Persian miniature artist, Mr. Alijanpoor who introduced me to watercolor and taught me how to work with a tiny 00 brush. He also introduced me to the mysterious world of poetic Persian traditional miniature painting.
I also had the honor to work with Mr. Ishimura from Japan. He taught me traditional Japanese painting techniques that I was able to incorporate into my own work because I found Japanese art very similar and in tune with the kind of art that I wished to create.
The other amazing artist with whom I have had the pleasure of mentoring under is Mr. Tony Hogan from the UK. He taught me various techniques to be used with water colour that enhanced my visual direction.
I am truly thankful to all three of my wonderful teachers and wish them the best in life, and look forward to working with them in the near future.
My educational background is in psychology but I have always had a strong desire to follow my heart's love – art. To me art represents a world without boundaries. I decided to continue on to college for a career in interior design and which brought me closer to my creative side. My career as a designer was successful however I did not find the artistic satisfaction that I was looking for. When creating art you have that chance to listen to your own inner voice and let intuition guide you and that was what I was craving for in a life's path.
Today I am proud to offer my method of artistic dance between water and colour to you! My art instructional classes are to help you create original paintings and listen to what your inner voice is guiding you to express.
I have a comfortable studio where I do private or group instruction. Where I teach how to tune into the inner voice and see beyond objects, I will be guiding you towards your own art. Towards your own point of view.
I am also pleased to offer printed images of my artwork as posters, postcards, calendars and other products listed in this website.
My goal is to promote creativity – it is that special quality that helps you to be YOU. If you are interested in learning how to be creative and see things beyond the outer image your are welcome to register for my classes.
Please feel free to write comments or notes regarding my art. I would love to know what you think of my pieces and what you view in them. I look forward to hearing and seeing you!
Love for all,
Roya Alami